38mm vinyl hospital handrail (round shape)
38mm Handrails are designed for use in wall protection areas where a firm and full grip is necessary. A full wrap-around design with embossed rigid vinyl cover provides enough surface area and friction for a full ¡°power grip¡± for added stability and safety. Inside, an aluminum retainer reinforces this handrail to provide stable assistance when walking, as well as superior wall protection and impact resistance.
Styles£º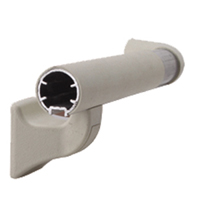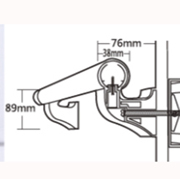 38mm vinyl handrail (round shape) details
Aluminum Thickness: 1.6mm
Vinyl Thickness: 2mm
Weight: 1.3 kgs per meter
Aluminum Length: 2 or 4 or 5.8 meter
Vinyl Length: 2 or 4 or 5.8 meter
Includes light embossing on vinyl surface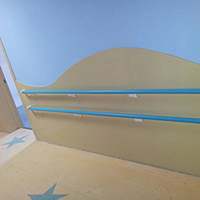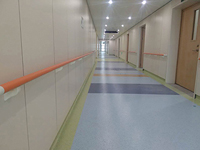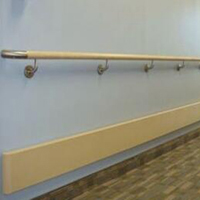 Package:
Vinyl: in fiber carton wrapped with woven bag
Aluminum: in woven bag
Elbow and bracket: in fiber carton wrapped with woven bag
Target market:
Middle east: UAE, Kingdome of Saudi Arabia, Bahrain, Qatar, Egypt
Europe: Russia, Uzbekistan, Ukraine
South America: Ecuator, Brasil, Argentina, Mexico
South Asia: India, Pakistan
Southeast Asia: Thailand, Indonesia, Vietnam
Our factory has more than ten years experience producing vinyl handrails. With electrical color matching system, the end cap color matches well with the handrail. There is hardly any color difference.
Have a question or need some assistance? Please call us: 0086 135-6755-6903 (whatsapp)
Project case